Abote durga puja Festival
Durga Puja is a major Hindu festival that is celebrated in India, particularly in the eastern states of West Bengal, Assam, and others. It is a ten-day festival that usually takes place in the month of Ashvina (September-October).
The festival is celebrated to commemorate the victory of the goddess Durga over the demon king Mahishasura.
During this festival, people worship Hindu deities, participate in family and other social gatherings, go shopping and gift-giving, feast on delicious food, visit pandals (elaborately decorated temporary structures), and attend cultural events.
The festival begins with Mahalaya, which marks the start of the countdown to Durga Puja. The next ten days are known as Shashthi, Maha Saptami, Maha Ashtami, Maha Navami, and Vijaya Dashami. On Vijaya Dashami (also known as Dussehra), the last day of the festival, people immerse idols of Durga in water bodies such as rivers or lakes.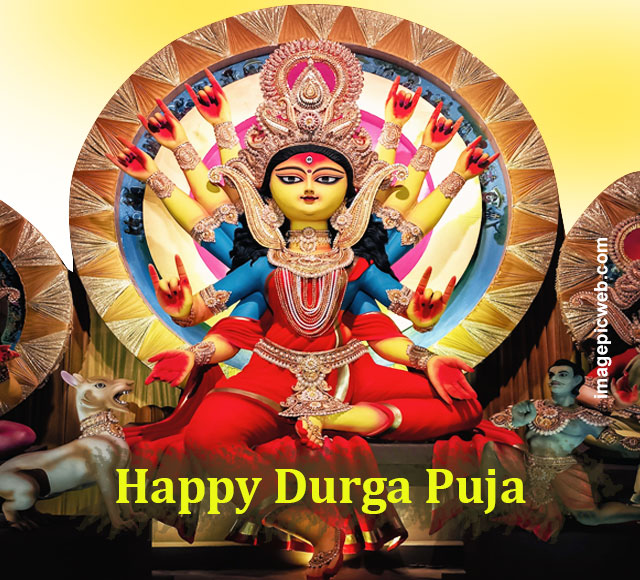 What is the significance of Durga Puja?
The significance of Durga Puja lies in its celebration of good over evil. It is believed that during this time, goddess Durga descends from heaven to earth to rid it of evil forces and restore peace and prosperity. The festival also celebrates the power of female energy or shakti.
How do people celebrate Durga Puja in West Bengal?
In West Bengal, Durga Puja is celebrated with great enthusiasm and grandeur. Kolkata, the capital city of West Bengal, is particularly famous for its elaborate celebrations. The city comes alive with beautifully crafted pandals (temporary structures) that house artistic idols of goddess Durga and other deities. These pandals are often themed and attract thousands of visitors who go "pandal hopping" to admire the creativity and craftsmanship on display.
The festival is not just about religious rituals but also about cultural performances and social gatherings. People dress up in new clothes, especially traditional attire such as sarees and dhotis. They participate in cultural events such as music and dance performances, theater shows, and art exhibitions.
Food plays a significant role during Durga Puja celebrations. People indulge in a variety of traditional Bengali delicacies such as sweets, fish dishes, biryani, and street food like puchka and kathi rolls.
Overall, Durga Puja is a time of joy, togetherness, and celebration in West Bengal. It brings people from all walks of life together to honor the goddess Durga and revel in the rich cultural heritage of the region.
Who are other deities worshipped during this festival?
In addition to the primary goddess Durga, other major deities of Hinduism are also worshipped during Durga Puja. These include:
1. Lakshmi: The goddess of wealth and prosperity.
2. Saraswati: The goddess of knowledge and music.
3. Ganesha: The god of good beginnings.
4. Kartikeya: The god of war.
Durga Puja, a Hindu festival celebrated in West Bengal, India, commemorates the victory of Goddess Durga over the demon Mahishasura. Created by Lord Brahma, Vishnu, and Shiva, Durga rode on a lion and fought Mahishasura for nine days before defeating him on the tenth day, celebrated as Vijayadashami or Dussehra. The festival involves elaborate rituals, cultural programs, and community feasts, attracting people from all walks of life.